Thank you for visiting our site today! We want to encourage you to know that God, the creator of the universe, has a purpose for your life and that you are "Special!" It doesn't matter if you had set backs, detours or heart breaks. The God of Abraham, Isaac and Jacob loves you and wants to see you through.

​​
The world is filled with deception, and life can be harsh, difficult and unfair. But the God of all life and all comfort has secured the victory for any who would trust the risen Christ with their life.

​​"For whatsoever is born of God overcometh the world: and this is the victory that overcometh the world, even our faith."

(1 Jn. 5:4) To discover how you can be born again, click the tab above.

-Pastor Wm. N. Brooks-



"We are small enough to know you, Big enough to love you."​​


​​

​​













​​​​​​​​​​​
IT'S HERE! NOW ON CD!!



For a suggested donation of only
​
​

ONLY !!!

$10.00

​​



To order your copy go to:​​

www.becarefulwhatyouprayfor.com ​​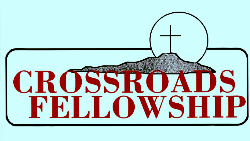 Agape "Love" Banquet

​"Let Love Be Sincere"​

6:00 PM. FEB. 13, 2016

WVSU
​(Student Union)
​
Guest Speaker: Rev. Garland Johnson
Music - Spiritual Harmonizers​
​​
To register click tab above.​​​​​​​